You're going to LOVE this, because…
We don't like "beast mode" (that's so silly)
We don't want to "kill it bro" (who says that???)
We don't want to "go hard or go home" (who talks like that??!!)
We don't believe in the "no pain no gain" thing (what's wrong with people these days!!??)
Click play and enjoy (and WAIT FOR IT):

If you're struggling with your personal fitness – worried about your health status – frustrated by lack of success with things you tried in the past, concerned about your wellness and what the future holds for you… Then reach out to us ASAP.
We are here for YOU. This is what we do – and we are the BEST at what WE DO.
We care about your life, your health, your longevity. And it's our mission to guide you safely, properly and successfully to your best fitness and wellness goals.
We are inviting in 5 women this week to come try a series of Complimentary Sample Sessions – to see if we still have a spot left for you, reach out now by calling or texting one of the coaches here at 904-891-3680
The only thing you'll regret is not getting in touch with us sooner.
It's NEVER too late to do the right thing. You still have lots of life ahead of you if you take wise action now.
We look forward to meeting YOU 🙂
The Caring and Capable SCULPTAFIT Coaching Team
---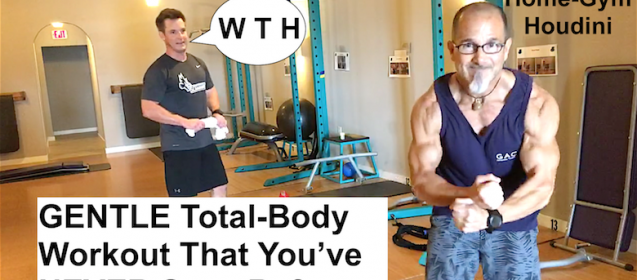 Best Personal Trainer In the World, Joey Atlas, Trains Sports Medicine Director of Keiser University In This Unique, Super-Safe, Low-Impact, LIIT, 30-Minute Total-Body Workout Session
Before I go any further – I must add here that the SCULPTAFIT Studio Coaches are also STELLAR personal trainers in 1-on-1 sessions…
Countless clients of the studio will attest to that. And many of our clients have tried regular personal trainers in years past – so their level of discernment is one to be respected. As a matter of fact – their 1-on-1 personal training abilities are what makes them AMAZING small-group fitness class coaches of the SCULPTAFIT Method.
If you happen to live locally you should get in touch with us after watching this video – and come meet the coaching team to see how they can help you in ways you would never imagine…
And now for the Personal Training Session Video:
SCULPTAFIT Studio Founder, Home-Gym System Inventor, Top Personal Trainer & Exercise Physiologist, Joey Atlas takes Keiser University Sports Medicine Program Director Dr Ryan Fairall through a unique and cutting edge total-body personal training session in less than 30 minutes on the SCULPTAFIT All-In-One Home-Gym System – in the local SCULPTAFIT Studio
Since Dr Ryan is advanced – here is how the training session was structured:
– Primary focus on Total-Core with total-body exercises
– Use of Hybrid Bench/Mat on SCULPTAFIT Home-Gym Machine
– Secondary focus on Major muscle groups – Legs, Chest, Back, Shoulders
– Minimal rest between sets (LIIT)
– Combination of exercises in synergistic sequence to also incorporate smaller assistant muscles such as the triceps, biceps, etc…
– Slow-tempo movements and minimal momentum for increased muscle-fiber recruitment, and shorter duration of workout time
A special thanks to Coach Kimberly for assisting in this one. She is also our Wellness Massage Therapist (and she is AWESOME!!)
That's it in a nutshell. For the powerful details – watch the video 🙂
If you are 100% serious about your personal health and fitness and want one of THE TOP Personal Trainers and Private Fitness Coaches in the world to help guide you on your exact path to optimum wellness – then reach out to Nikki to find out our availability at 904-891-3680 or by emailing her here
If you're a local woman, who is interested in being guided by our amazing and caring female wellness coaching team in our semi-private small-group fitness classes, and want to come in for a SCULPTAFIT Studio Tour so you can make sure this is the PERFECT fit for your personal needs – then reach out to Nikki by calling or texting 904-891-3680 or by emailing her here
---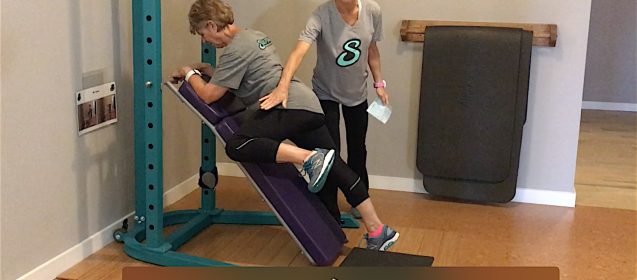 Personal Trainers are not all created equally. This is something that needs to be stated in order to help put this article into better context.
And this distinction is important because if you're looking for a personal training program in Saint Johns or Mandarin area – you want to make sure you're choosing one that not only has the top credentials, but also the deepest levels of experience for your needs and goals…
Not every personal trainer is as great, and experienced, as other, more developed and educated personal trainers. We'll talk more about this in a future article, but for now – that differentiation should suffice.
Everyone is talking about high-intensity exercise and hardcore workouts as if they're the holy grail.
And for some people, maybe there is truth to that notion. But this tougher approach is not for most people. In fact, it usually results in unwanted outcomes.
So, for "the rest of us" – there is another way. Another approach to being toned, strong, energetic and full of good health. And that other approach is built on several critical elements that need to be present in the proper fitness plan.
There are 3 key components that must be part of a gentle yet incredibly effective fitness program that can be followed for life.
Those 3 keys are:
1 – Low-Impact
High-impact workout are risky. It's a fact. And with that risk come the higher likelihood of injury. So, 'low-impact' is necessary in order to reduce setbacks and possible surgeries.
2 – Natural Movements
Uncomfortable machines and heavy weights often cause the untrained to move in ways that place excessive stress on the joints. Aches and pains become prevalent, and lead to people avoiding their fitness program. Therefore, a program based on natural, bodyweight movements is critical for injury prevention and long-term enjoyment.
3 – Pleasant and Nurturing
Most common exercise programs employ elements of 'pushing harder' and 'going through the pain' – when in reality – most people need the exact opposite.
Moving smarter and training the body with a relaxed mental focus triggers mind-body enhancements that transcend the grueling types of workouts touted in the mainstream media and the 'younger crowds'.
The #1 Reason Why Some Women Should Start with a Personal Trainer
And this is where the savvy personal trainer makes his or her mark – and stands out above the rest. Having the ability to create realistic, enjoyable and super-effective fitness training programs for clients is a crafty blend of art and science.
3 – 6 months with a great personal trainer will bring many many years of benefits and improvements that literally change the quality of your life and your ability to do everything you want to do with the highest energy and abilities.
Is having an excellent personal trainer cheap? Well, it all depends on your perspective and where your values are.
Most average American family spend several thousand dollars on a typical vacation – if not, even more than that. And when it's done – the experience is gone forever, along with the money spent on that short-lived outing.
Taking that amount – and investing in yourself – even if it means skipping a vacation trip, by hiring a top-notch personal trainer will bring you physical improvements, health enhancement, and preventive changes that will give you the ability and confidence to not only take better vacations in the future – but to enjoy more of the things you choose to do and fight premature aging, early onset disease and poor overall quality of life as you journey forward.
Isn't that all worth investing in yourself with the best personal trainer you can find? Aren't you worth that much?
Of course you are.
So, if you're ready for private, 1-on-1 personal training, or small-group semi-private personal training – then reach out to Nikki at 904-891-3680
Nikki will answer your questions and she will also set you up with a Complimentary "Walk Through" Personal Training Session, so you can see exactly what you'll be doing, what makes our methods so unique and give you a chance to decide that this is right for you, before considering which program would be the best for your specific needs and goals
As for the article above…
There are a few more key elements necessary to include in a proper approach to balanced fitness – so we will cover those in a future article. Do you have any questions on this one?
---
As word continues to spread, more and more women are finding us and "getting on their program"… And as we get busier with all these new local ladies making their health and wellness a BIG priority – we are slowly expanding our Stellar Coaching Team…
Last month I introduced you to Coach "T" and today I'm introducing you to Coach Krista. She is going to be a Co-Coach/Sub and then maybe more, once her kids' schedules shift up a bit in the future…
As you know, our process for finding Amazing coaches involves the prospective coach coming in for a full class session and then writing back to us about her experience. What comes back to us in some of those emails is so insightful and so impactful that it's silly for us not to share it with you…
So, here is what Coach Krista wrote back to us after her first session during the interview process last month:
———- Forwarded message ———-
From: KRISTA C
Date: Wed, Jan 17, 2018 at 12:45 PM
Subject: SCULPTAFIT Class feedback
To: Nikki
Hello Nikki,

Thank you for getting me into a class today. It was very different and gave me a great "workout"!

I liked the slower pace that made my muscles activate for a longer period of time and really made me concentrate on what I was doing, not what everyone else was going. I also like that it's a truly unique way of working out that is low impact and helps to eliminate many stresses on the body.
This is a unique style of exercise that spans multiple ages from young to mature!

The women in the class were a pleasure to meet and it is great that they all have their own reasons for being there and are working towards their own individual goals. The way that the class is set up allows them to push themselves towards accomplishing those goals without feeling that they have to compete with others.
I think that setup allows them to trust the coach involved as well the process along the way.
When I coach youth athletics I have made it a priority to get to know my players and find a little something that can help me relate with each of them on some level.
I enjoyed listening to Coach MaryAnne as she talked with each of the ladies about some aspect of their lives, it reminded me a great deal of what I have done during my own coaching.
Helping people accomplish their goals and getting to know them on a personal level along the way. The smaller class atmosphere really encourages that connection.
I have noticed that most women seek a comfort when making a decision to trust someone with their goals, I do that myself.

You have created an atmosphere that lets women feel comfortable and helps them reach their goals without all the stress of a regular gym and all the machines. This would be a great place to be a part of!

Thank you and Coach MaryAnne again for the "workout". I really enjoyed it along with meeting you and getting to talk with you a bit.
Have a great day and end to your week and I look forward to hearing from you.
Krista
————————————————
Krista is now part of the Coaching Team here, in the onboarding/training phase, at the time of this post, and moving forward quickly…

After her second session, she was already talking about all the other local women she knows who "need to be in here, and doing this method of unique exercise" because of all the benefits it brings WITHOUT all the agony, risks and pains….

We'd love to have you come in too. You owe it to yourself to be doing something that improves your health, enhances your life and ensures vibrant longevity…
So call or text Nikki now to see if you qualify for 2 free sample sessions and a Studio tour: 904-891-3680
We look forward to meeting you and helping you reach your personal health and wellness goals…
Joey and The Amazing SCULPTAFIT Coaching Team
---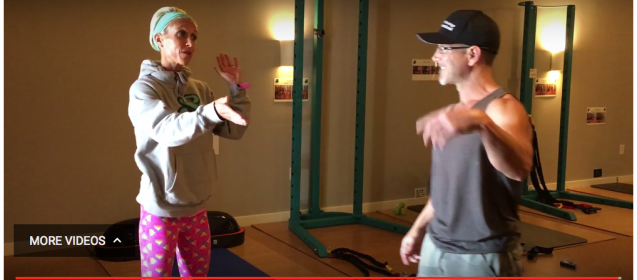 Every 4 weeks my SCULPTAFIT Coaching Team at the Studio in Saint Johns & Mandarin, Florida designs a new sequence configuration, as part of our gentle, progressive & multidimensional L.I.I.T. based fitness training method.
After Nikki, Kaci, Corinne and MaryAnne plan out the new configuration, MaryAnne schedules a 'review session' with me, and she takes me through a demo walk-through – where we adjust and fine-tune things and add notes for different variations and levels of clients (beginner VS advanced, etc)
We previously shared the walk-through for Configuration #12, and in this video, we share the walk-through for Configuration #13 without revealing too many of "our secrets".
Nikki, Director of Smooth Operations, handled the "Candid Cam" on this 'walk-through session' and it came out nicely, so we're sharing it to give you a small behind the scenes glimpse of how we do things here, and why our female clients LOVE it so much.
At minimum, even if you only try to mimic some of the movements we share in the video, at home, and you do them on a consistent basis, you may get just enough out of them to realize "YES, I can do something for myself that makes me feel better and is getting me into better shape and better health!!"
If you're not already a client, and what you see in the video catches your interest as it relates to your personal health, wellness and longevity – then we'd love to invite you in for a Complimentary Sample Session…
Would You Like a "Spring/Summer Ready" Complimentary Sample Session?…
Just call or text Nikki now: 904-891-3680 and let her know you're interested in a
Complimentary "SIGNATURE Sample Session" and Personal Fitness Consultation

(or maybe even '1 Week Free' if we have any left)
---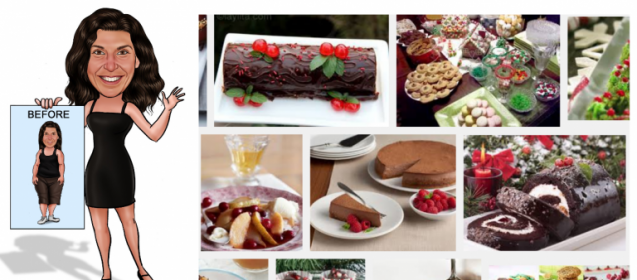 So, it's almost that time of year (it's going to be here REALLY FAST)
That span of a "joyous" few months where there are plenty of parties, family gatherings, office celebrations, short get-togethers, and the all-day food and booze fests on the big holiday days…

While some people find it easy to 'maintain control' during the holiday season
– many people find it a time of year where several factors converge to create a rocky time of year that triggers far more caloric intake, resulting in more weight gain…
And we all know the superficial cycle:

1 – You quietly promise yourself once this holiday season is over, you're "going to get serious" about losing weight and getting healthy (how has that been working the last bunch of years?)

2 – You start the "warm-up" on Halloween, when all that extra candy and chocolate is around. One bite here, a chocolate there, and handful of these other things in between… and the destruction has begun (yep, the Holiday weight gain season all really starts around Halloween)

3 – Thanksgiving comes and because of your multi-family situation (or maybe you have lots of close friends) you end up doing 2 or 3 Thanksgiving meals over the course of a few weeks… And of course we have the leftovers that can't go to waste, right?

4 – Christmas and Hanukkah roll around and so do the big feasts – LOTS of them… Also another multi-family and friend type of scenario where you find yourself celebrating several times and therefore eating (and maybe drinking) for every get-together…
5 – And we finally make it to New Year's Eve… This is the night most people top it all off, "knowing" that January 1st "they are going to get serious about getting fit and trim once and for all"…

6 – January 1st kicks in and you "have a plan…"
Maybe it's Weight Watchers…
– or you're going to start "walking" or maybe even "train for a marathon"…
– or P90X, Zumba, or "INSANITY"…
– or The Atkins Diet, or Paleo Diet, or the Blood -Profile Diet, or the ________ Diet…
– maybe NutriSystem…
– or maybe you're going to dust off all that awesome exercise equipment you have under the boxes in the garage…
– Oooh, or maybe you've saved up $10,000 for some kind of "surgery"…
– of maybe you've hired a personal trainer at the local gym…
– or maybe you bought a "tech device" to wear on your wrist or arm that is going to be the answer…
– or maybe you're going to do some toxin cleanse and shake mix combo that your "multi-level marketing" neighbor sold you on…
– or maybe it's something else…
But we know where this all ends right?
A few weeks in – maybe even a few months… ALL IS DONE. Your annual "resolution" is a distant memory and you'll just wait until the Spring to get yourself "back on track".. or maybe even just wait until 2018 – so you can do it all over again…
Deep down, you're upset with yourself… You're frustrated… Maybe even angry – because you REALLY DO want to reach the goals you have floating around in your head, BUT you honestly just haven't found something that you can REALISTICALLY keep doing WITHOUT giving up and quitting…
But That's About To Change Right Now
The #1 Trick to Lose Weight DURING the Holiday Eating Season
Here's the deal:
It's a 2-Step Mind-Trick
Here's Step-1:
Even the "failure sequence" I listed above is a mind-trick. See, subconsciously you've set yourself up for failure even before you started whatever it is you're going to do, because you've only made a superficial "commitment" to get the results you think you want…
"THE PROBLEM is you haven't made a true and deep mind-shift that gives your intention and desired goals SUBSTANCE."
You've been operating in a matrix.
A matrix that keeps you on the same cycle of repetitive failure. But now you're going to "wake up" and rise out of that dysfunctional matrix. Because it's the ONLY WAY you're going to achieve your true goals.
And Here's How You'll Do It:
You haven't "had a serious talk with yourself" about WHY you have this excess weight you want to lose…
See, losing weight for the sake of being skinny and not feeling self-conscious IS WEAK. It does you no justice… it puts no foundation of strength under your intentions. Your desired goals are not supported by deeper, more meaningful personal values…
Your "reasons" for change have to be based on what the weight loss means to you…
– how it increases longevity
– how it improves your quality of life
– how the weight loss positively impacts your health
– how you want to be around for your loved ones and NOT be a burden on them
– how it enhances all the experiences you want to have in your lifetime (intimacy, ability to travel and enjoy yourself, etc…
Here's Step 2:
You Have to Get Yourself Into a Suitable and Effective Program NOW
You CANNOT wait until "January 1st" to start another new year resolution… because the same repetitive cycle will bring you right back to where you started – just like the last bunch of years have done…

You need to be honest with yourself. Look yourself in the mirror and tell yourself the clear truth. Have you been putting yourself first and taking proper care of yourself? Have you been tending to your body, mind and spirit?
The answer is most likely "No, I haven't." and that's understandable, because modern day society makes it VERY hard for us to focus on ourselves the way we should be.
There is constant distraction after distraction pulling us in every direction, making us feel like our life is no longer our own and it's so out of control…
Well – NONE OF THAT IS TRUE… Because…
Your life is yours to manage and yours to spend how you see fit.
BUT, you have to rise out of the chaotic mix that everyone operates in and start making your weekly plans THAT PUT YOU FIRST and allow you to take care of yourself the WAY YOU'RE SUPPOSED TO.

It's really that simple. Once you decide, then the rest is easy. You make your plan and the world will shape itself around YOU.
"We are here to help you not only implement this "shift" in your mindset – but give you the support, the community, the camaraderie, and the gentle, calming and super-effective Method here in the SCULPTAFIT Studio for Women, that you need in order to stay out of the Holiday Fat Trap this year – and EVERY YEAR after…"
Here are your 3 options to get you out of the annual cycle self-destruction and pre-mature aging:
1 – SCULPTAFIT Personal Training: this is exclusive and private, but some women have asked for it and it is now an option here.
2 – SCULPTAFIT "Signature" Method: this is our premiere-level small-group fitness/wellness program; aka, "The REJUVE-N8R"

3 – SCULPTAFIT "Express" Method: this is our small-group fitness/wellness program, created for women on tighter schedules and tighter budgets (single moms, teachers, etc…); aka, "REJUVE-N8R Lite"
With these 3 amazing options, YOU have NO EXCUSES now… So, get in touch with Nikki ASAP, so she can get you in for a Studio Tour/Meet & Greet – or a Complimentary Sample Session… Here's how to reach her:
A – call her (or text her right now): 904-891-3680
B – Or email her: Nikki@SCULPTAFIT.com
…So she can reserve your free Sample Session spot and get you in here, to try The Method for FREE and have you meet some of the other amazing and friendly women here…
Or if you just want to get a FREE start at home, you can get our "7-Day Slim & Tone at Home" here:
---